JURISDICTIONAL ANALYSIS
Our jurisdiction applicability experts deliver verification and justification.
When U.S. oil and gas pipeline operators need to verify the 49CFR Part 192 or 195 jurisdiction applicability classification and limits of their assets, they turn to us – the Integrity Solutions' experts.
Since 1990 our senior consultants have authored and evaluated key PHMSA interpretation letters for complex pipeline facilities and completed over 100 jurisdiction analysis following a rigorous process.
An Operator's first step towards compliance with hazardous liquid and gas pipeline safety regulations is to correctly delineate pipeline facility jurisdictional limits.
Now more than ever State and Federal pipeline inspectors are looking inside the fence line of stations, terminals, and plants, connected to regulated pipelines and asking operators to justify connected facilities as exempt.
Significant modifications and interpretations related to 49CFR Part 192 and 195 jurisdiction applicability criteria have been made by PHMSA, often resulting in confusion and misapplication.
Expert Tip:
Maintaining jurisdictional pipeline facilities in full compliance with current regulations can be very costly, so a good business practice is to periodically perform jurisdictional reviews and reduce regulated pipeline facilities where design and operations flexibility permits.
EXPLORE OUR REGULATORY COMPLIANCE SERVICES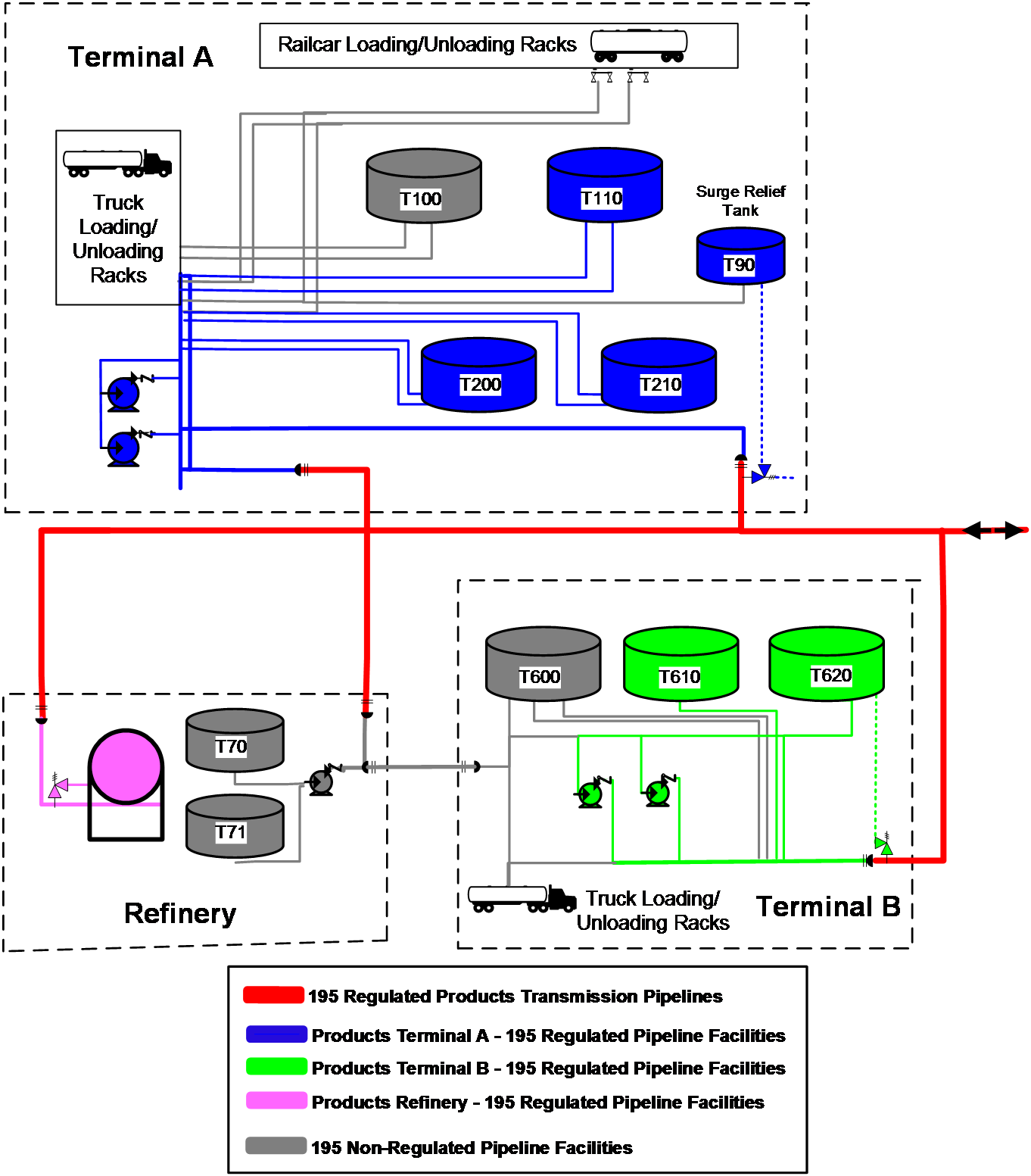 PIPELINES
Transmission
Gathering
Production
STORAGE FACILITIES
Terminal
Gas Reservoir
PLANT FACILITIES
Refining
Treatment
Power
Process