PROGRAM AUDITS
Our experts provide pipeline safety code compliance assurance.
Year after year, oil and gas pipeline operators consistently rely on Integrity Solutions' experts to ensure their regulatory compliance with applicable Part 190 through 199 code requirements. Our senior consultants have actively participated in over 50 PHMSA and State agency audits, including preparing for audits, assistance during audit questioning and compliance of corrective action items. Our specialists have decades of experience performing rapid and rigorous internal code compliance audits, both as pipeline operators and as consultants.
• Mock on-site audits
• Procedure and records audits
• PHMSA protocols audits
• Independent third-party audits
PHMSA protocol pipeline integrity management audits are effectively communicated by filtering through a database consisting of hundreds of audit questions, findings, and recommended actions.
• Protocol audit database
• Prioritized findings and recommendations
• Corrective action plan management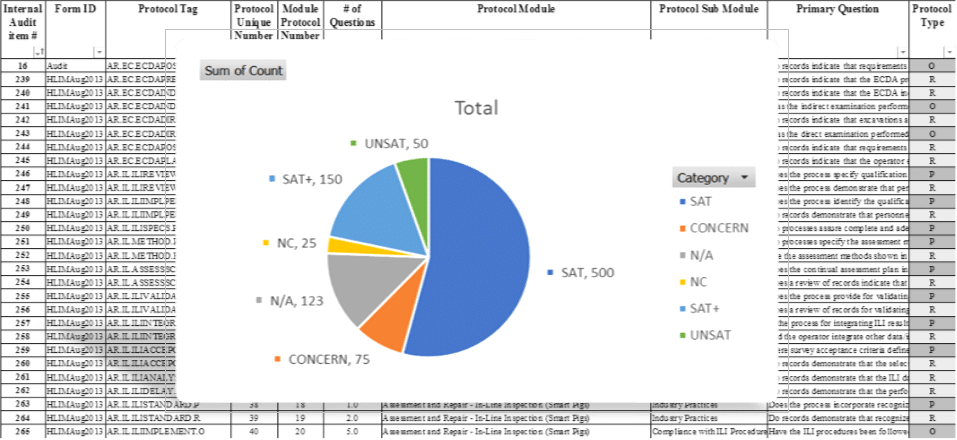 EXPLORE OUR PIPELINE REGULATORY COMPLIANCE SERVICES